2011
PDDC control panel
Step by step guideline
Step 1: Log on to - http://admin.pddc.co.za

Step 2: Enter Username & Password
: Username will be your Domain name EG: acrojet.co.za
: Call Us for your Password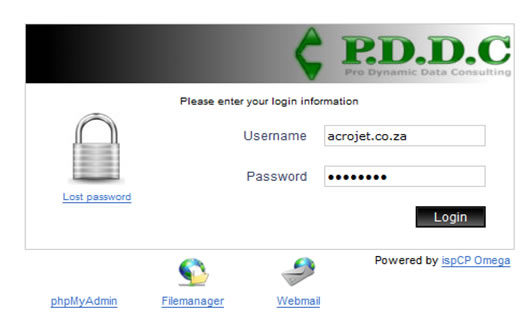 Step 3: After log in the following page should appear. Change your password here as required by you.

Then click on E-Mail accounts. The following page should appear.

Step 4: Click on Add mail user.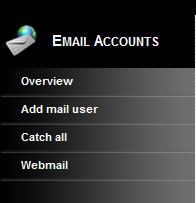 Step 5: After clicking on Add mail user the next page will appear: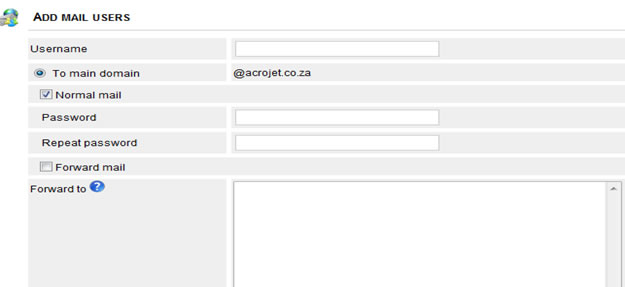 Here you will be able to add new users, change passwords or forward mail to an existing email account.
Step 6: To add a new e-mail account simply add users name and provide
A password as required
Then click on Add
Step 7: After you clicked on Add the email account will appear on the home page of E-Mail accounts.
On your E-mail accounts page you can delete users, edit users and change passwords as desired.
Your Email Settings:
Outlook Express
Step by Step guidline
Open Outlook
Go to Tools/Options
-Account Settings
-Double click on Email Account
-Click on servers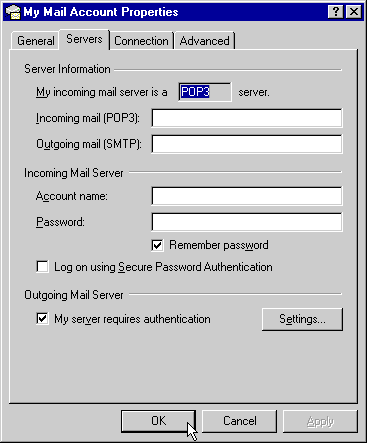 The following settings is how it should be:
Server information(POP3)
Incoming mail server: mail.pddc.co.za
Outgoing mail server: smtp.pddc.co.za
Logon information
Username: Full Email Address
Password: The Password you create in Control Panel
At the bottom is Outgoing Mail Server
My server requires authentication should be ticked, then click on settings
Use same settings as incoming mail server should be ticked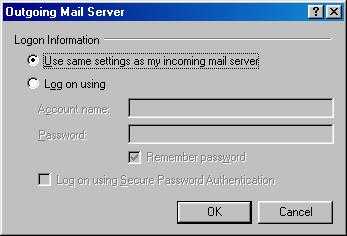 Click ok and Accept all settings and test account settings or send/recieve
Outlook 2000-2010
Open Outlook
Click on File
-Account Settings
-Double click on Email Account
The following settings is how it should be:
User information
Name: Your Name
Email address: Your full Email
Server information(POP3)
Incoming mail server: mail.pddc.co.za
Outgoing mail server: smtp.pddc.co.za
Logon information
Username: Full Email Address
Password: The Password you create in Control Panel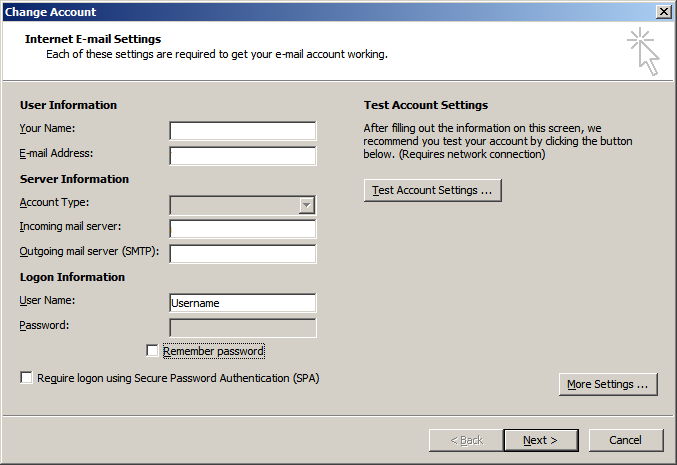 Then more settings:
Click on Outgoing Server
My outgoing smtp server requires authentication should be ticked
Use same settings as incoming mail server should be ticked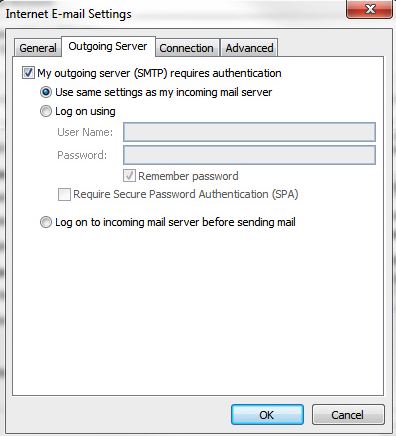 Click ok and Accept all settings and test account settings or send/recieve
Windows Mail
Open Windows Mail
Click on tools
-go to accounts
-double click on email account
-click on servers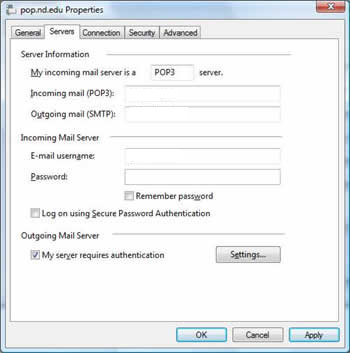 The following settings is how it should be:
User information
Name: Your Name
Email address: Your full Email
Server information(POP3)
Incoming mail server: mail.pddc.co.za
Outgoing mail server: smtp.pddc.co.za
Logon information
Username: Full Email Address
Password: The Password you create in Control Panel
At the bottom is Outgoing Mail Server
My server requires authentication should be ticked, then click on settings
Use same settings as incoming mail server should be ticked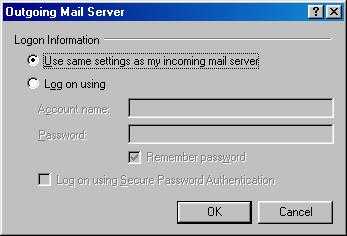 Click ok and Accept all settings and test account settings or send/recieve

We also offer the following: